June 10, 2023
Posted by:

Muhammad Shehzad

Category:

Blogs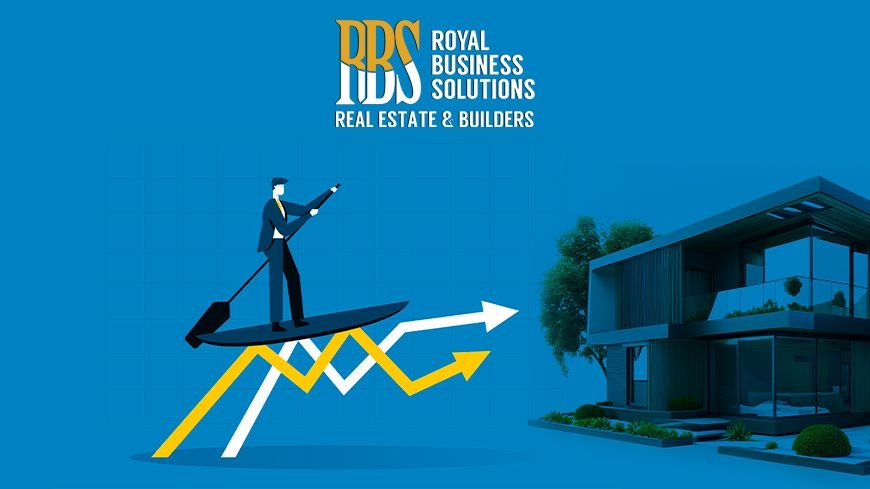 Lahore investment opportunities. With an ever-expanding population and increasing urbanization, the city offers numerous investment opportunities for those seeking to capitalize on the real estate sector. The blog will explain 'Which are the best investment opportunities in Lahore real estate market?
Exploring the best Investment Opportunities in Lahore's Real Estate Market
The best investment opportunities in Lahores real estate market are:
Al Jalil Garden Lahore
Al Noor Orchard West Marina
Parkview City Lahore
Lahore Smart City
Gulberg
Etihad Town
Bahria Town Lahore
Bahria Orchard Lahore
DHA Lahore
Al Kabir Orchard Lahore
LDA Avenue 1
Lahore Smart City Investment Opportunities
Lahore Smart City is Pakistan's second smart city, offering luxurious advanced levels of living up to dreams as well as an eco-friendly and sensible luxurious lifestyle. It is a partnership between the real estate sector leaders Habib Rafiq Group (Pvt.) (Ltd.) and Future Developments Holding (Pvt.) (Ltd.). Furthermore, the location of Lahore Smart City is ideal and has multiple entry points. LSC is located on the bypass of Lahore, close to Ring Road, GT Road, Kala Shah Kaku, and the CPEC route.
Moreover, it is providing modern amenities including a state-of-the-art hospital, an authorized curriculum school & college, a golf course, shopping malls, and much more. LSC can give financial returns in easy installment plans. Moreover, the society has the potential to provide a good yield on investment. Lahore Smart City is among the best investment opportunities in Lahore real estate market.
Park view city Lahore
Park View City Lahore is one of the best investment opportunities in Lahore real estate market. It is a CDA-approved society. With its proximity to important locations like the Metro Bus Station, Lahore Ring Road, and Allama Iqbal International Airport, Park View City offers its residents unparalleled connection and accessibility. Further, the community has a wide range of top-notch amenities, such as a modern gym, swimming pool, tennis court, a kid's play area, and much more. Investors are encouraged to make a long-lasting investment here due to the park view City Lahore plot price. Park View City is among the highest-rated investment opportunities available in Lahore real estate market.
DHA Lahore Investment Opportunities
Defense Housing Authority (DHA) Lahore stands out as one of the most sought-after investment locations in the city. Known for its well-planned communities, state-of-the-art infrastructure, and high-end amenities, DHA Lahore offers a range of residential and commercial options. Its proximity to major commercial centers and easy access to transportation networks make it an attractive choice for investors. Additionally, the consistent increase in property values and rental demand makes DHA Lahore a safe and lucrative investment opportunity.
Gulberg
Gulberg, another prominent area in Lahore, presents excellent investment prospects. With its prime location, well-established commercial zones, and a mix of residential properties, Gulberg offers a diverse range of options to investors. Further, the society is known for its vibrant lifestyle, upscale shopping malls, and a wide array of dining and entertainment venues. Gulberg's strategic position in the heart of Lahore adds to its investment potential, ensuring high demand and capital appreciation over time. It is one of the top investment prospects in Lahore real estate market.
Bahria Town Lahore Investment Opportunities
Bahria Town Lahore, a renowned real estate developer, has successfully established its presence in Lahore. It is offering a blend of residential and commercial projects. Known for its modern infrastructure, gated communities, and world-class amenities, Bahria Town offers a secure and luxurious living experience. Further, the society's well-designed master plans and focus on green spaces have attracted investors seeking long-term capital gains.
With ongoing development projects and planned expansions, Bahria Town continues to provide excellent investment opportunities for those looking to enter Lahore real estate market. Bahria Town Lahore is a prestigious and contemporary addition, setting new standards for modern living in Lahore. Further, it is offering economical investment options in its different sectors like sectors A, B, C, D, E, and F. Investors can invest in commercial and residential plots here. It stands among the best investment opportunities in Lahore real estate market. To avail of affordable investment options, Nova City Islamabad can be the best choice.
Read: Discover the Best investment Opportunities at the Lahore Open House Event 
Below are a few more investment opportunities in Lahore real estate market
LDA Avenue 1
LDA Avenue 1, a project by the Lahore Development Authority (LDA), has gained popularity among investors due to its affordable yet prime location. Situated on the Main Raiwind Road, the project offers residential plots at competitive prices, making it an attractive option for budget-conscious investors. Further, the area is equipped with basic amenities and enjoys proximity to educational institutions, healthcare facilities, and commercial centers. Moreover, LDA Avenue 1's potential for future development and increasing property values make it a promising investment avenue.
Al Jalil garden Investment Opportunities
Al Jalil Garden Lahore, a meticulously crafted master housing society, is situated at a prime location in Lahore, offering an ideal setting for your dream lifestyle. Further, with a strong emphasis on public welfare, Al Jalil Garden Lahore presents a diverse range of appealing properties, ensuring a seamless selection process. Moreover, this modern housing scheme offers many opportunities and enjoyable experiences for those who choose it as their preferred place to live or invest. The society is officially approved by TMA and LDA.
Additionally, t is conveniently located just a ten-minute drive away from Al-Noor Orchard. Moreover, the society is situated just minutes away from Faiz Pur Interchange, on the Lahore–Islamabad M-2 Motorway. Further, Al Jalil garden is providing ideal investment opportunities in commercial and residential plots of 5marla, 8 Marla, 10 Marla, 20 Marla, etc. with flexible payment plans.
Al-Noor orchard west marina Investment Opportunities
It is a modern housing society developed by Al-Jalil developers in the west of Lahore. Al-Noor orchard is LDA approved society providing profitable investment opportunities. Further, the residents can find all the basic luxurious facilities of life that are making investments more attractive. Moreover, the investors can afford the investment here because society is providing an easy and flexible payment plan of five years.
Bahria orchard Lahore
The Society is ideally located on Raiwind Road, Lahore. Bahria Orchard is providing lush green residential spheres, where each sphere provides luxurious amenities and extensive jogging and biking tracks. A state-of-the-art golf club will offer equestrian facilities and an impressive eighteen-hole championship golf course. Hence, for all the right reasons and in every season, Bahria Orchard is the perfect choice for a naturally nurtured lifestyle.
Further, the investors can invest in residential and commercial plots in this society. They can avail the affordable investments as society is offering easy and flexible payment plans.
Etihad Town Investment Opportunities
Etihad Town is a well-known, aesthetically pleasing society situated in the ideal location in Lahore, on Main Raiwind Road. LDA has authorized the community's NOC. Moreover, it is providing a peaceful and serene environment for its residents. Further, the society is offering lucrative investment options with profitable returns. Further, to invest in an ideal location for profitable returns, it is good to check Gulberg greens islamabad.
Al-Kabir Orchard Lahore
Al Kabir Town is creating this stunning residential project 'Al-Kabir Orchard Lahore'. Further, the project offers affordable housing options, including apartments and residential plots, with a focus on providing modern amenities and a comfortable lifestyle.
Conclusion
Lahore's real estate market presents a lot of investment opportunities for individuals looking to capitalize on the city's growth and development. Moreover, from upscale communities like DHA and Gulberg to more affordable options like LDA Avenue 1, Lahore offers a range of choices to suit different budgets and investment preferences. However, it's crucial to conduct thorough research, analyze market trends, and seek professional advice before making any investment decisions. Moreover, by staying informed and selecting the right investment opportunity, investors can potentially reap the rewards of Lahore's thriving real estate market. Hopefully, above mentioned best investment opportunities in Lahore real estate market can be helpful for you to make informed investment decisions.