May 30, 2023
Posted by:

Muhammad Shehzad

Category:

RBS News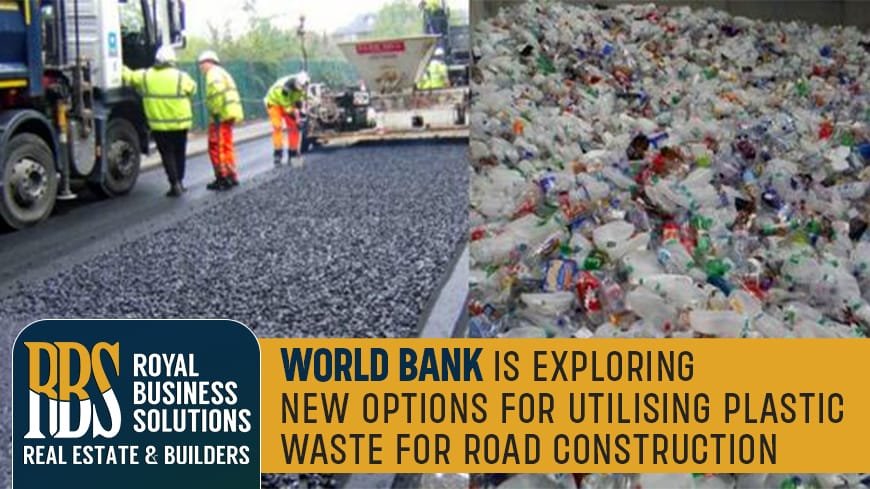 According to a news source report, the World Bank (WB) has highlighted in a report titled 'Plastic Waste in Road Construction: A Path worth Paying?' that new possibilities are being explored for utilizing plastic waste in road construction. This aligns with the United Nations (UN) roadmap, which aims to combat global plastic pollution by proposing various solutions. The news 'WB is exploring new options for utilizing plastic waste for road construction' is admirable.
Revolutionizing Road Construction with Plastic Waste
Specifically, plastic waste is under consideration as a partial substitute for raw materials, specifically as a bitumen modifier, in road construction. This innovative approach addresses the problem of plastic waste. It also offers benefits such as improved road durability, reduced maintenance costs. Moreover, it offers decreased demand for traditional raw materials. Incorporating plastic waste into road construction for a sustainable and eco-friendly infrastructure approach.
Further, the World Bank said in its analysis that a comprehensive lifecycle approach utilizing both upstream and downstream measures is required by the future international, legally enforceable treaty to reduce plastic pollution. Use of plastic waste as an input material in road construction serves as a downstream measure for incorporating plastic trash. Upstream actions are necessary, according to the paper, to cut down on plastic waste.
To explore affordable housing options, you can check out the Lahore Smart City .
Utilizing Plastic Waste for Sustainable Roads Worldwide
Incorporating plastic waste as a bitumen modifier in road construction is an innovative approach. It utilizes plastic as a raw material. Moreover, the report reveals that numerous companies worldwide have started implementing this technology. It results in the construction of 132 plastic roads globally.
Using plastic waste in road construction offers a practical solution for waste management, health, and environmental preservation.
Moreover, additional research is required to address significant knowledge gaps concerning plastic roads. Further, the news source highlighted that the report aims to offer insights into the utilization of plastic waste in road construction, specifically focusing on a dry process in South Asia. Recently, Pakistan has also joined the initiative by constructing its first plastic road in Islamabad.
For further updates on 'WB is exploring new options for utilizing plastic waste for road construction', keep visiting RBS.