March 26, 2020
Posted by:

Muhammad Shehzad

Categories:

Blogs, RBS News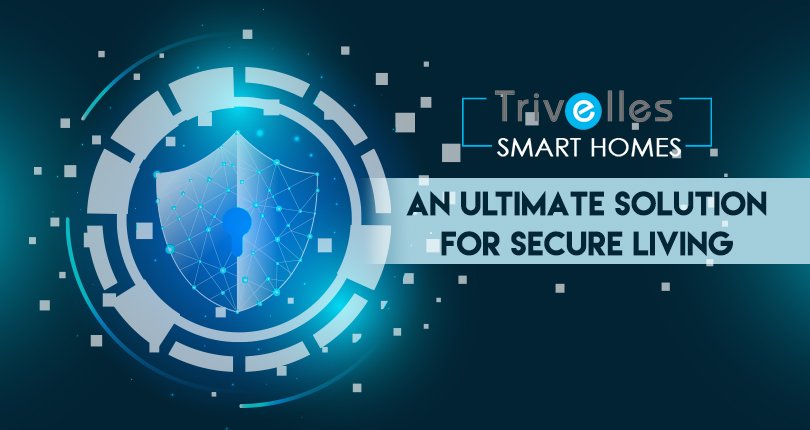 Secure living style accompanied with modern amenities is a dream of everybody. Each one of us is always in search of finding an ideal home that ensures us absolute safety and security. In this regard, Trivelles Smart Villas are ideal option.
These are new generation infrastructure. It incorporates smart technology in every aspect to make life convenient and secure. To be exact, these are smart homes that offer smart features. In this blog we will discuss how Trivelles Smart Villas make your life secure
24/7 surveillance
Safety is the top priority of everybody. Individuals want to keep an eye at every corner of the house at a single moment. But unfortunately that was not possible before the launch of these tech-villas.
This ground breaking villas has installed Smart CCTV Cameras. These cameras monitor inside and outside of the home. The best thing is that you can watch your houses real time through Smart device like phone or laptop.
Intrusion Detector
Robbery or house break-in is one of the worst nightmare that a person can face. People often hire guards and security personnel to look after the house. However, burglary is common crime these day. But Trivelles Smart Villas give you absolute satisfaction in this regard.
If thief or intruder managed to enter in the house, you will get warning alerts on your cellphone immediately. It is possible through Smart Motion Sensors. These high-tech innovation can detect the unusual movement.
Moreover, the house locks will come in to action automatically through Smart Locks. All the doors and windows will be locked, enclosing the intruder.
Control the Gas
Mornings are usually busy. Honking horns and clock tick tock often make you forget important tasks like turning off the stove. It gives you panic attack when you remember it while doing office work. No need to worry now. As Trivelles Smart Villas give you freedom to turn on and off the gas supply via smart gadget.
Furthermore, in case of gas leakage, you will get the warning alerts. Also, the gas supply will be terminated as well.
Smoke Alert
Smoke is not always about cooking food and Bar BQ. It is signifies something is happening. Thus, in case of any such mishap, the sensitive smoke sensors detect the smoke and starts giving warning to the owner.
So, Invest in Trivelles Smart Villas now to live in a dream home full of security and safety.