July 20, 2022
Posted by:

Muhammad Shehzad

Category:

Blogs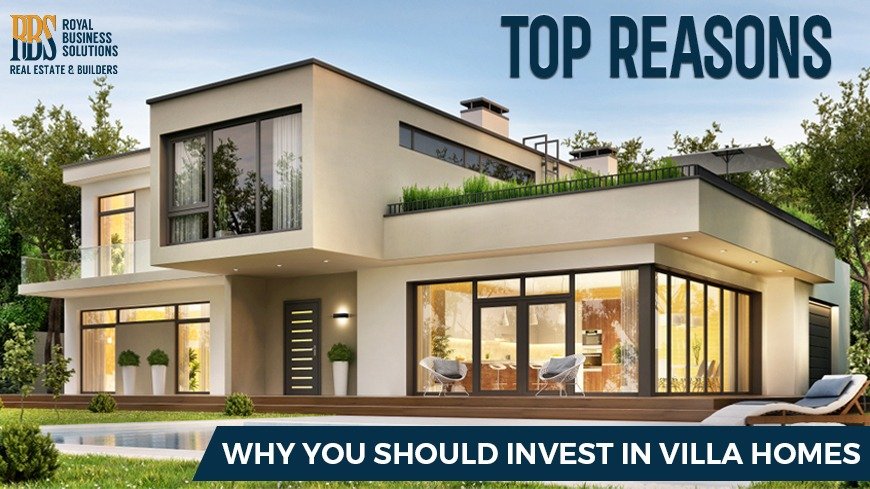 With the shifting trends of the real estate market, now you may not have to spend a fortune to own a villa homes in a well-maintained neighborhood. They have become much more affordable and are designed to offer you an exclusive lifestyle.
Let's explore some of the reasons that make villa homes a good investment opportunity, especially in the newly-built housing societies.
Good value for money
Villa Homes are intelligently planned to offer you a grand living experience despite being compact in size. Likewise, they are more affordable and sustainable. In comparison to apartments, villas are independent houses and therefore, considered to be a better value for money.
Apart from providing you a cozy living space, Villas come with a wide range of amenities to help you maintain a great lifestyle. For instance, the Villas in Capital Smart City and Lahore Smart City have smart features which you can access any time from your smartphones.
Luxury Living Experience
The origin of the term "Villa" and its usage dates back to the era of the Roman Empire and was used to define the 'Roman upper-class country house.'
The original idea of a 'Villa' remains the same and it is used to define a place that offers a comfortable and luxurious living experience. Therefore, in many different housing societies, like Capital Smart City, Villa Homes are designed to offer the luxuries of a modern urban lifestyle.
Privacy of Villa Homes
One of the major perks of investing in Villa Homes is they offer privacy to the owners. Unlike apartments, Villa Homes have separate entrances and outdoor spaces. Likewise, there are common spaces like corridors or terraces and therefore, you can enjoy a peaceful time at home.
Similarly, you can comfortably carry out any physical activities like exercise, yoga, meditation etc. in your patio or backyard. Therefore, Villa Homes offer you the utmost exclusivity.
Ample Parking Space
There is ample parking space available for car owners in Villas. They are designed in a way that there is enough space for one or two vehicles. For people living in metropolitan cities, Villa Homes are more convenient for the residents.
Serene and Secure Neighborhood
Gated housing societies that offer different villas like Capital Smart City, provide a secure environment. You are a part of a community with 24/7 security measures. There is no need to worry about break-ins or security risks because of the advanced surveillance.
Along with security, these residential developments also provide other facilities like public parks, where you can spend time outdoors with your family. Therefore, such features make it a great investment opportunity.
Investment Value
Villa Homes are always in demand and have a great resale value. Since their availability is always lower as compared to other types of homes, their demand always remains high,
Additionally, Villas are located in premium neighborhoods which offer outdoor activities and relaxation. This further increases their demand in the market.
Conclusion
If you are thinking of investing in real estate, then Villa Homes are surely the most promising option. They provide you with the freedom of an individual house, security, better lifestyle and a high investment return. Therefore, the smartest investment today is to invest in Villa Homes by the best builder of the city.
The builders of Capital Smart City enjoy a reputable position. The Villa Homes (Smart Villas) in Capital Smart City offer an advanced and state-of-the art living solution. They have the most secure and serene neighborhoods, as they are located in the heart of Capital Smart City. Along with smart features, they provide you a place of comfort and a safe heaven you have always desired for.
Therefore, if you are looking to invest in Villa Homes, the Smart Villas in Capital Smart City would be the perfect option for you.
For further information regarding real estate investment, visit our official website: Home – Royal Business Solutions (rbsland.com).