December 15, 2022
Posted by:

Muhammad Shehzad

Category:

RBS News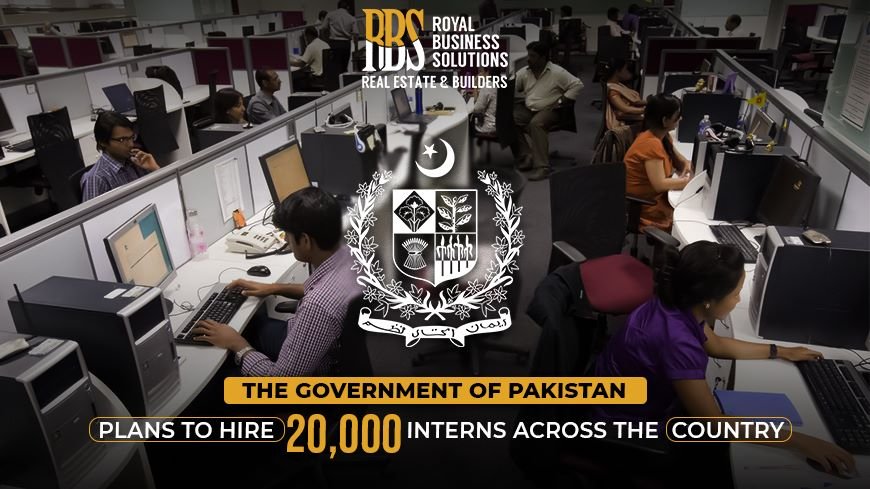 The government of Pakistan plans to hire 20,000 interns across the country
Under the National Development Internship Program, the federal government plans to hire 20,000 interns for the current fiscal year 2022–2023 (FY23) (NDIP).
The hiring process for interns will begin as 2023 gets underway and is expected to be completed by June.
According to official documents reviewed, the prime minister has approved the National Development Internship Programme (NDIP). Ministry of Planning develop this Programme, Development, and Special Initiatives to include young professionals in development initiatives.
In addition, the PM announced the launch of a training facility to prepare students for professional environments and technical fields.
This Programme will not only engage young people but also develop their talents in areas related to their academics. These young people can contribute innovative ideas to Pakistan's development sector.
The applicant must be less than 30 years old, possess a degree recognized by HEC. Or they hold a certificate for three years of associate engineering, paramedic, as well as technician study.
Read about Capital Smart City that offers luxurious facilities at cost effective rates.
Purpose of Programme
To increase young Pakistani professionals' capacity in areas related to their schooling.
Moreover, to give people the chance to make money while developing their technical abilities, as well as their personal and professional progress.
To encourage innovation, teamwork, and flexibility.
To teach upcoming professionals the fundamental abilities needed for research, administration, communication, and problem-solving that will help in turning ideas into action.
How to apply for internship?
Following an official announcement, interested candidates will submit an online application.