September 25, 2023
Posted by:

Muhammad Afzaal

Category:

RBS News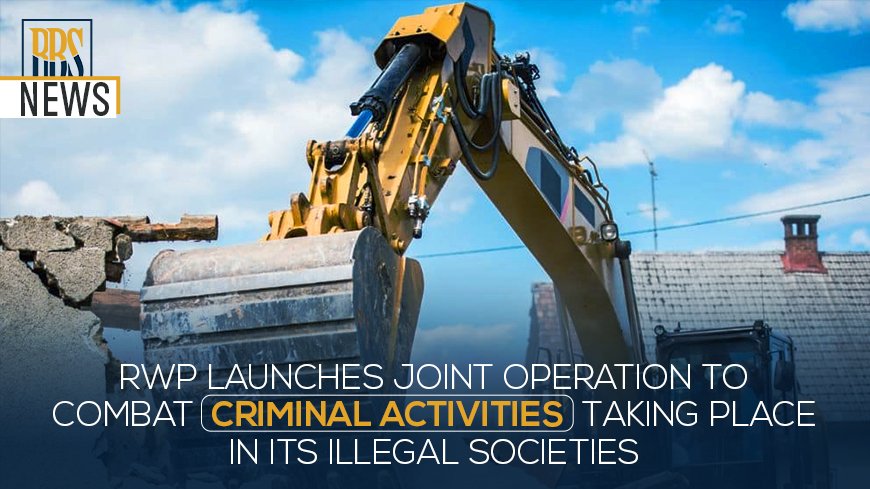 News Report
According to news reports, on September 16 (Saturday), an RWP collaborative large-scale operation was initiated against criminal activities occurring in unauthorized communities by the District administration, local police, and Rawalpindi Development Authority (RDA).
Saif Anwar Jappa, the Director General of RDA, revealed that Commissioner Liaquat Ali Chattha has set up a dedicated task force to execute a comprehensive operation against unauthorized housing societies. The primary objectives of this operation encompass addressing criminal elements within these societies. It also detects the presence of weapons and investigates private security personnel allegedly engaged in unlawful activities.
Read: RDA Steps Up Its Operations To Clamp Down On Illegal Commercial Construction
Director General Jappa conveyed that this task force, comprising four members, will actively pursue actions against illicit housing projects that possess illegal arms and employ security personnel without proper permits from local law enforcement.
Members of the Task
The members of the task force include the RDA Director General (serving as Chairman), the Additional Deputy Commissioner of Revenue, the Superintendent of Police Saddar, and the Chief Officer of the District Council. Notably, this task force was assembling during the past week.
Additionally, the task force will tackle unregistered security agencies supplying armed personnel to housing projects. Their operations will focus on seizing and preventing the use of unlawful weapons within these housing projects. Whereas, they will furnish daily reports to the commissioner.
Read: RDA Signs MoU With Turkish Firm Regarding Consultations On The Ring Road
Accordingly, Commissioner Liaquat Ali Chatha underscored that the task force has launched the operation targeting illegal housing societies under the purview of Chauntra and Saddar Bairooni police stations. Moreover, the proprietors of these societies have implicated in criminal endeavors.
Final Effort
This joint effort is a significant step towards establishing a society where law and order prevail. Furthermore, it also fosters an environment of growth, prosperity, and communal harmony in Rawalpindi (RWP).
For more information stay tuned with RBS Real Estate and Builders.