August 29, 2023
Posted by:

Muhammad Shehzad

Category:

RBS News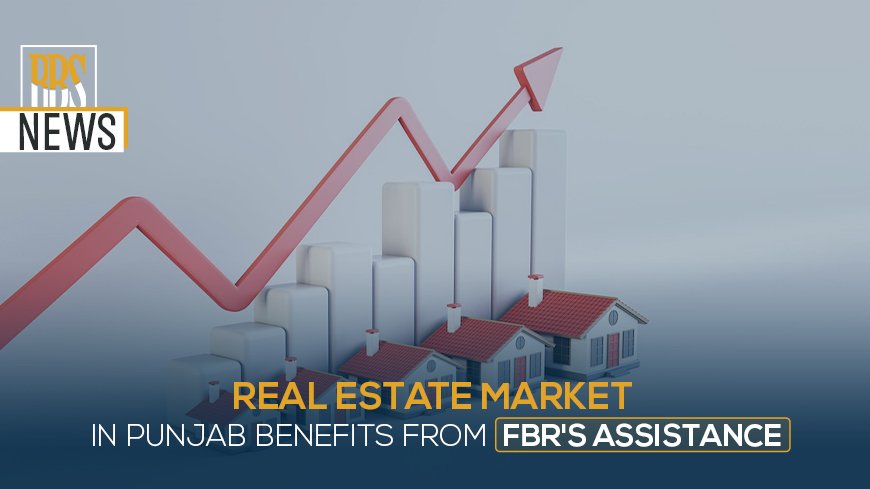 News Declaration
Real estate market in Punjab benefits from FBR's assistance, those connected to Punjab's real estate market/sector are free under Section 7E. (FBR). The Federal Board of Revenue(FBR) has informed Section 7E of the Income Tax Ordinance, 2001 of a partial revision.
Tax Implementation
On the acquisition, sale, or transfer of property, a one percent tax was implemented in the current budget. Although, this tax was determined based on the property's fair market value. The notice does, however, specify that this tax will not paying on the acquisition and disposal of real estate from either filers or non-filers.
Read: FBR Provides An Exemption From Taxation For The Transfer Of Agricultural Properties
FBR's Action
Under the Lahore High Court's directive, Punjab has ceased using Section 7E of the Income Tax Ordinance 2001. Ahsan Malik of the Real Estate Sector Association claims that the decision will be applicable to all areas under the jurisdiction of Punjab, from Attock to Rahim Yar Khan.
However, the FBR's action has been lauded by realtors as a positive step for the real estate sector.
FBR's Commitment
The FBR's commitment to promoting the formalization of the real estate sector has been another crucial factor in the market's resurgence. By encouraging the documentation of property transactions, the government has been able to expand its tax base and redirect funds towards infrastructure and public welfare projects.
Read: Section 7E Will Not Be Applicable Within The Jurisdiction Of LHC: FBR
Conclusion
The real estate market in Punjab is witnessing a remarkable transformation, driven by the FBR thoroughly planned assistance. The reduction in taxes improves the registration processes, and the effort for formalization creates collectively. Moreover, this would be a more conducive environment for property transactions.
Real estate market in Punjab benefits from FBR's assistance. As the market gains traction, it not only benefits stakeholders within the real estate industry but also contributes significantly to the overall economic growth of the region. The challenge ahead lies in sustaining this growth while implementing measures to prevent potential pitfalls.
It is recommended that you check Capital Smart City Payment Plan if you are looking for better investment options