November 21, 2022
Posted by:

Muhammad Shehzad

Category:

RBS News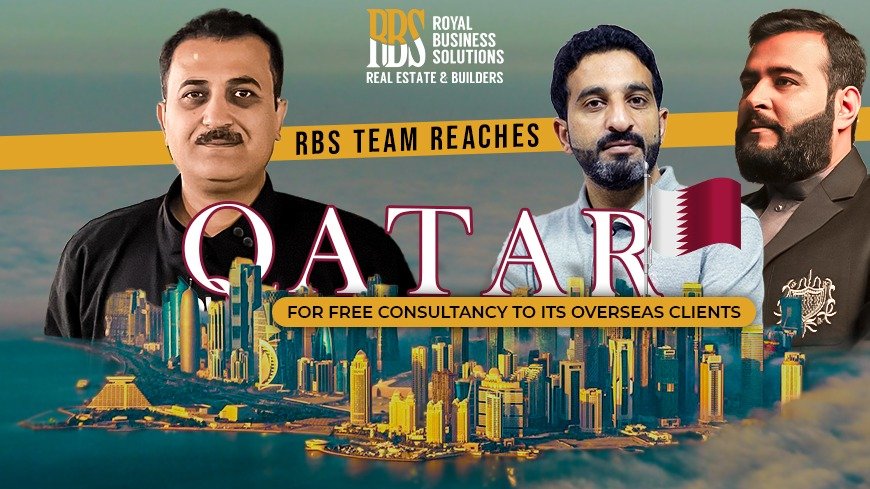 The main motto of Royal Business Solutions is to provide excellence to its clients. To fulfill its maxim company organizes various international events to take its clients in confidence and provide them with free consultancy. In past, the company has made visits of similar nature that proved to be very fruitful.
Lately, a team of experts from RBS is visiting Doha, Qatar to offer exclusive consultancy to overseas clients. It will be a remarkable opportunity for investors who want to invest in Pakistan. The team will provide thorough information about all the major real estate projects ongoing in Pakistan. In addition, the investors will get a detailed knowledge of real estate market trends in Pakistan, and all the profitable housing projects. Furthermore, investors will get to know about the trending investment opportunities in the country and which options can yield a high return on investment.
Moreover, the consultancy will be free of cost and clients can meet in person with the RBS team member to get information about any property information. Also, they can call our helpline where an RBS team member from Qatar will approach them and resolve all their queries.
It is a very amazing step taken by Royal Business Solutions (RBS) for the prosperity of its clients as well as the progress of the country.