May 31, 2023
Posted by:

Muhammad Shehzad

Category:

RBS News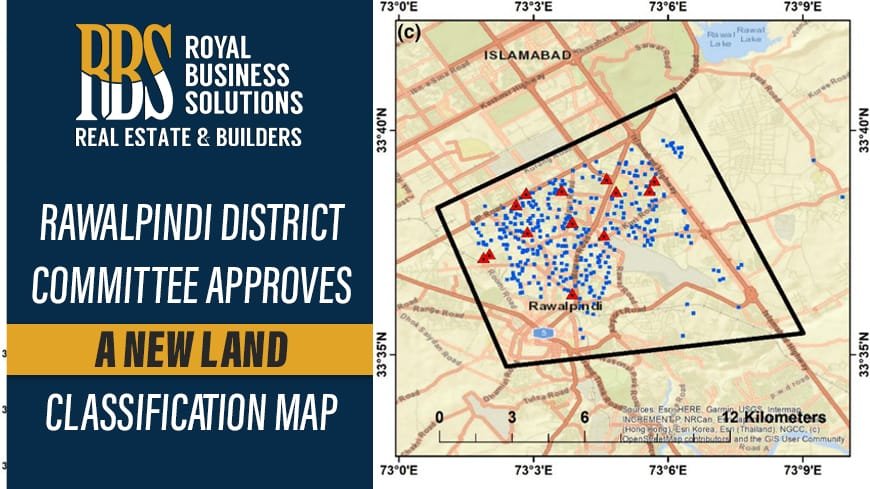 Under the leadership of Deputy Commissioner Dr. Hassan Waqar Cheema, the District Planning and Design Committee approved a revised land classification map for District Rawalpindi, as a crucial step in the formulation of a comprehensive 20-year development plan. The news 'Rawalpindi District Committee approves a new land classification map' is fantastic.
Uniting vision and expertise for a prosperous future
The district council and Rawalpindi Municipal Corporation were instructed to make notifications so that work on the land revenue plan could start with the aid of a consultant. The formulation of the land classification map for Rawalpindi was primarily determined by the district's built-up area. Upon the issuance of the notification, the consultant will engage in extensive consultations with stakeholders. The purpose is to develop a comprehensive and inclusive development plan for Rawalpindi.
According to a senior official, this plan aims to protect agricultural land and create an urban growth boundary to meet the population's needs for the next two decades.
Furthermore, the plan will include different zoning measures like separate zone regulations. Appropriate rules and regulations will ensure the regulation of land use for residential, commercial, and agricultural purposes. Social infrastructure and the urban economy will also account for it. Moreover, they created the new land use regulations to safeguard agricultural land and halt the unchecked expansion of housing societies.
You can find a luxurious lifestyle at reasonable rates by checking Lahore Smart City Payment Plan 2023. 
A Visionary land zoning plan for progress and prosperity
According to the official, the Rawalpindi Development Authority has successfully finalized land zoning for the four tehsils, namely Taxila, Gujar Khan, Kallar Syedan, and Kahuta. Similarly, the local government has undertaken the task of land zoning for Rawalpindi Tehsil. Further, in the upcoming plan, the consultant company will engage with stakeholders to gather input and delineate urban areas. The plan will cover various aspects, including social infrastructure and the urban economy.
For further updates on the 'Rawalpindi District Committee approves a new land classification map', keep visiting Royal Business Solutions.