December 9, 2022
Posted by:

Muhammad Shehzad

Category:

RBS News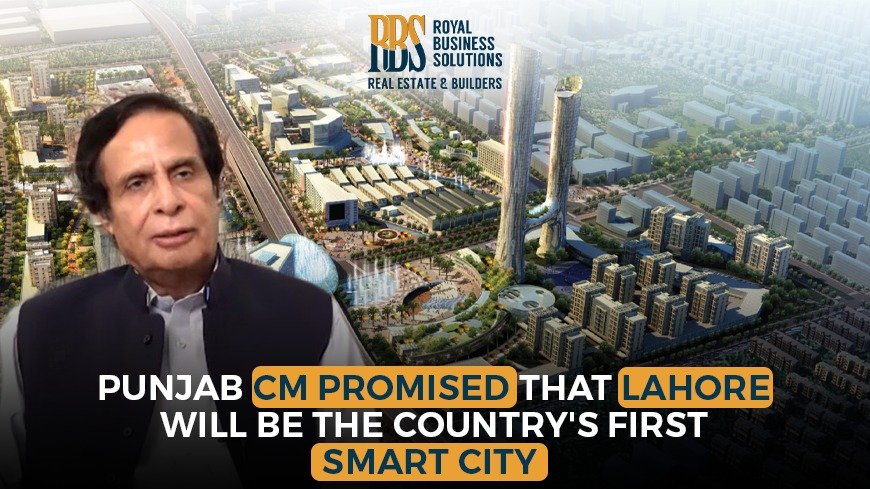 Ch. Khawaja Tauseef Ahmad, CEO of Agha Khan Foundation Cultural Services Pakistan (AKCSP), paid Pervaiz Elahi a visit at CM Office.
During the meeting, it was decided to establish Lahore as a smart city in collaboration with AKCSP.
Pervaiz Elahi is eagerly awaiting a project proposal in this area. According to him, Lahore would be the country's first smart city.
A smart city uses information and communication technology (ICT) to increase operational efficiency, and communicate information with the public. Moreover, it improves the quality of government services and citizen welfare.
A smart city's primary purpose is to use smart technology and data analysis to optimize city activities and boost economic growth while also increasing people's quality of life.
He also indicated that the Punjab Information Technology Board (PITB) will help with the digitization of Lahore. Also, urban utilities would be accessible via a mobile app.
The success of a smart city depends on the collaboration of the public and commercial sectors, as much of the effort required to establish and maintain a data-driven environment falls outside the jurisdiction of local governments. Smart surveillance cameras, for example, may necessitate input and technology from many firms.
The smartness of a city is determined by a number of factors, including:
A technologically based infrastructure.
Initiatives for the Environment.
Public transportation is both efficient and convenient.
Plans for a confident and innovative city.
Utilizing its resources in a sustainable way.
Aside from the technology in use by a smart city, data analysts examine the information produced by smart city systems so that handling problems becomes easier.
Also, explore Lahore Smart City which offers smart and luxurious features for its residents.
After these initiatives, Lahore will certainly win the recognition of the international audience.