April 17, 2021
Posted by:

Muhammad Shehzad

Category:

Blogs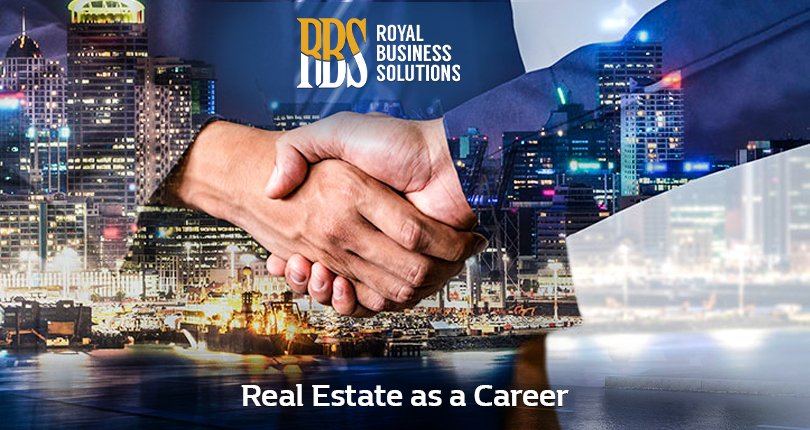 Real Estate is a common term in a country like Pakistan as it has seen many rises and falls since the country came into being. As an investment real estate is definitely a profitable place but in this post, we will discuss real estate as a career specifically in Pakistan.
Every career in the world requires your personal interest in the first place other than the personal interest you need to know some basic knowledge about the profession you are going in for life. If we talk about real estate as a career One choosing it as a career should have a keen interest and knowledge about it. Here are a few Pros and Cons of real estate as a career:
Pros
Quick and Breezy
Starting Real Estate as a career in Pakistan is quick and painless. To be very honest one doesn't need a proper degree or qualification to start this career but strong knowledge and experience are a must for a successful career.
Be Your Own Boss
One more plus point about real estate is that you are your own boss and books of your business are in your hands. You can even work for flexible hours and manage your schedule as you want it to be. You will not be stuck in for long shifts and won't be getting instructions from above.
Good Way of Income
Real Estate is a very decent way of gaining income. One of the most positive factors is that you are not getting paid per hour or per week. You can make your own deals as per your own will and wish, furthermore it keeps on developing your skills and ends up in higher profits.
Flexible Hours
Most of us have faced problems while going to work early in the morning and or while traveling back home. Apart from weather conditions, there are hundreds of other issues, Being a real estate agent you can control your timings anywhere anytime. You can even call meeting at your home.
Emerging Career
Real Estate also enjoys one more privilege in a country like Pakistan that its emerging career as real estate has bought innovation in its model and Pakistan is moving towards urban development. This factor eventually has a lot of potentials.
Cons
Every coin has two faces and every picture presents two images. So everything has its own pros and cons. After briefly discussing the pros the post will now lead us to the cons of the field.
Managing Everything by your own
Managing everything on your own is not an easy job every time, Getting sick can make you some financial loss as well.
Building Trust
Dealing as a real estate agent requires a lot of trust. You are responsible for your dealings throughout your life as being a real estate broker.
Also Read :