June 2, 2023
Posted by:

Muhammad Shehzad

Category:

Blogs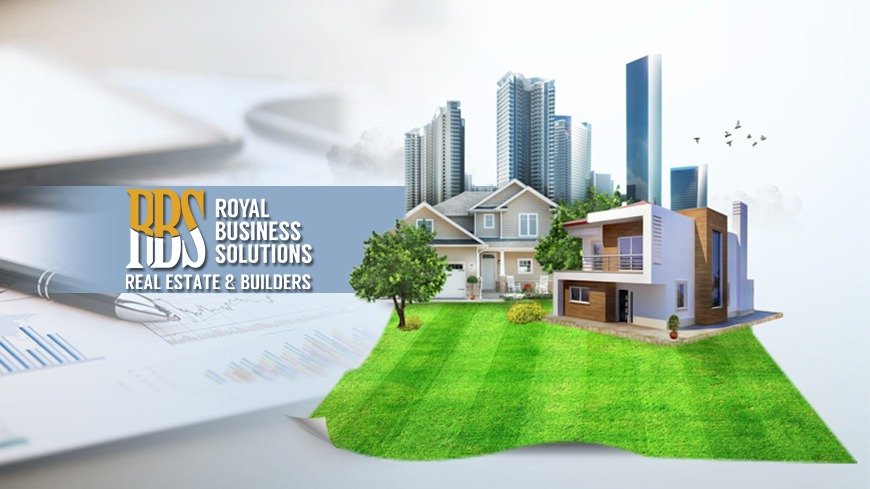 International property developers are attracted to Pakistan's real estate sector as its real estate sector is experiencing a remarkable influx of international property developers who are drawn to the country's immense potential for growth and investment opportunities. As the economy continues to stabilize and various reforms are implemented, Pakistan has emerged as an attractive destination for foreign developers seeking profitable opportunities. This blog will explain 'International property developers are attracted to Pakistan's real estate sector'.
How Pakistani Real estate sector is attracting international property developers?
Now we will discuss the major aspects due to which international developers are attracted to Pakistan's real estate sector:
Consistent growth over the years
Due to the consistent growth over the years, the Pakistani real estate market is attractive for investment. Despite difficulties in the economy and politics, the real estate market has held up well and has kept gradually expanding. Property values have increased significantly in Pakistan's real estate market in the past, especially in major centers like Lahore, Karachi, and Islamabad. Rapid population growth, urbanization, and infrastructural expansion have all contributed to this increase by driving up housing demand.
Wide range of investment options
There are several investment options in the Pakistani Real Estate market from residential and commercial properties to industrial and agricultural farms. All investors can access the market because it offers a range of budgets and investing choices. Further, the real estate sector of Pakistan is playing a major role in the economy of Pakistan. This sector is creating employment opportunities and also contributing to the GDP of the country. If you want to invest in a commercial or residential plot, you can read about Gulberg Green Islamabad.
Economic Stability and Growth
In recent years, the economy of Pakistan has shown significant progress. It has also shown stable growth and an improved business environment. Moreover, the government's commitment to economic reforms, infrastructure development, and foreign investment has created a favorable climate for international property developers. Increased urbanization, a young population, and the country's growing middle class all contribute to the increased demand for high-quality homes and commercial space, creating an excellent market for developers. These are significant factors due to which international property developers are attracted to Pakistan's real estate sector.
Policy Reforms and Investor-Friendly Environment
It is also good to know that the Pakistani government has introduced a lot of policy reforms. The purposes of these reforms are:
Simplifying procedures
Reducing bureaucratic issues
Ensuring Transparency
The introduction of the Real Estate Regulatory Authority (RERA) has provided a regulatory framework that promotes investor confidence and safeguards consumer interests. Also, the offered tax incentives and relaxed rules and regulations have further motivated international investors to check and explore opportunities in Pakistan.
Infrastructure Development and Urbanization
Another factor is the ongoing development of infrastructure projects such as
As transportation networks
Power plants
Smart cities
These factors are key driver to attract international property developers.
Increased demand for housing
A large demand for premium residential and commercial properties has been generated in Pakistan due to its fast urbanization and the need for contemporary housing options. Furthermore, international developers bring their expertise and experience to deliver innovative projects that cater to the evolving needs of the urban population. You can find profitable investment opportunities by visiting Lahore Smart City .
Collaboration and Joint Ventures
Collaboration between local and international developers has emerged as a successful model in Pakistan's real estate sector. Local developers can get the benefit of the technical expertise, financial strength, and global exposure brought by international partners. Joint ventures allow for knowledge transfer, skill enhancement, and the implementation of international best practices. Further, it is ensuring the delivery of world-class projects that are compliant with global standards.
Positive Impact on the Real Estate Sector
The involvement of international property developers has had a positive impact on the Pakistani real estate sector. Moreover, their arrival has brought in much-needed investment. It is resulting in the growth of premium properties, improved infrastructure, and better building techniques. In addition to raising the overall quality of real estate offerings, this encourages healthy competition among developers. It is advantageous to both investors and end users.
Future Outlook
The growing interest of international property developers is evidence that the country holds good potential and several opportunities as well. Further, the industry is ready for additional expansion as long as the government keeps concentrating on enhancing business accessibility and attracting foreign investment. As there is a good collaboration among local and international investors, it is playing a main role in shaping the future landscape of Pakistan's real estate. It is also fostering economic development. If you want an ideal and facilitated lifestyle at affordable rates, you can check Hawks Melbourne .
A final word
The increasing presence of international property developers in Pakistan signifies the country's rise as an appealing destination for real estate investment. Moreover, the combination of economic stability, policy reforms, infrastructure development, and collaboration opportunities have paved the way for a thriving real estate sector. As Pakistan's real estate market continues to evolve, the partnership between local and international developers promises to reshape urban landscapes. It has also unlocked the true potential of the country's real estate industry. Hopefully, the blog will be a helpful guide on the topic of 'International property developers are attracted to Pakistan's real estate sector.