July 20, 2022
Posted by:

Muhammad Shehzad

Category:

Blogs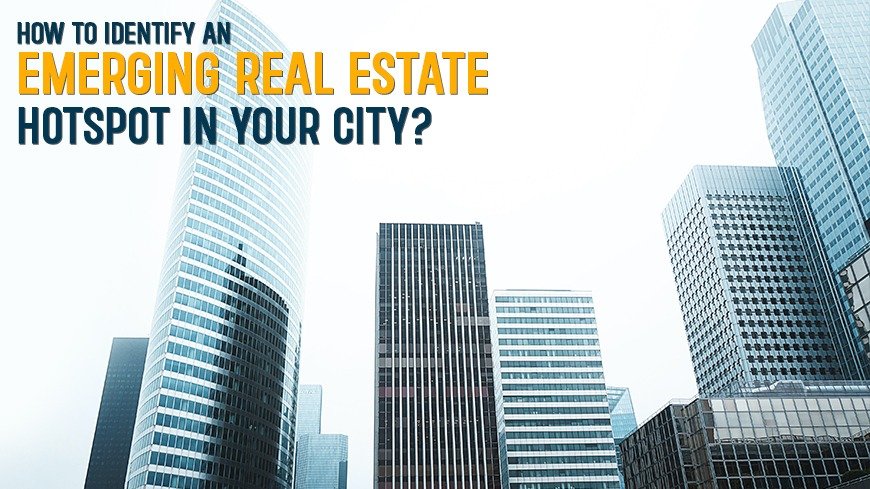 Real estate investors constantly have a choice of buying assets in areas which might be still experiencing growth and development work, many buyers additionally search for the new rising residential enclaves where the overall prices are low and funding opportunities are high.
Investing in a real estate emerging hotspot is always considered as an appropriate move seeing that investment fee is low and returns inside the future are high. As our country is already experiencing inflation, to invest in emerging hotspot now is the high- quality time.
Royal Business Solutions (RBS) continually considers safeguarding their clients' interests by providing with groundbreaking ideas that are supported by hard facts and hard analytics. We at RBS assist you find assets that suits your budget and lifestyle.
We have listed some of the ways by which you can invest in emerging hotspots that promises profitable returns within the future irrespective of where you are located.
Guidelines to Identify Emerging Real Estate Hotspots in Your City
Infrastructural Developments and Enhancements
Developments and Improvements within the infrastructure is game converting for cities and suburbs. A prospective rising hotspot will have infrastructure tasks which are both planned or under-construction. Developing new or upgraded roads, bridges will beautify connectivity and create public facilities, witness industrial improvement and create greater employment possibilities.
These projects result in increased economic well-being of such neighborhoods and as a result, encourage demand for real estate. Research well about these projects in the locality you prefer keeping in mind the time frame by which these will be ready.
As a result, executions of those initiatives are the boom drivers of such neighborhoods and economic progress, consequently encouraging demand for real estate.
Price fluctuations
This is vital as it enables to present you an idea of ways the prices vary in the future by keeping a track of how the prices have changed in your preferable neighborhood in the past three to four years. Thus, resulting in making a rough estimate of how the prices will be five years later.
Growing population
While making an investment into real estate, always look for neighborhoods that are undergoing more population. As more and more people are moving into the particular locality, it is one of the key factors to recognize an emerging hotspot we're capable to check the investor's self-assurance in the locality and well-being of that area.
Government Policy and Changes of Real Estate
This is another important factor in emerging real estate hotspots. It involves planning the areas again that earlier lodged warehouses and factories, or areas that had been occupied by slums or illegal housing societies.
For instance, if a city is promoting universities and is considering building an additional university, this can drive demand for real estate from students, university staff and all other supporting structures. Similarly, if a local authority is considering promoting a locality as a technology hub, the accompanying developments will result in creating investment hotspots in the residential property market.
Therefore, the suburbanization of one area can either stimulate the advancement and renovation of the surrounding areas.
Upgrade your lifestyle by booking a plot in Lahore Smart City.
Productive Area
The best area to invest in real estate is the locality that has a high rate of return to the property market. Investors must recognize the demand and supply ratio within the locality.
If there is more suburban development in a locality, it might trigger demand and the property prices to grow. These localities often witness high rental yield, increasing population and more number of people considering buying property here. As a result, these areas are an indicator of emerging hotspots.
To further get help in finding the locality of your preference you can contact a trustworthy real estate agent or you can make contact with the real estate agents at Royal Business Solutions (RBS) to gain more insight.