September 25, 2023
Posted by:

Muhammad Afzaal

Category:

RBS News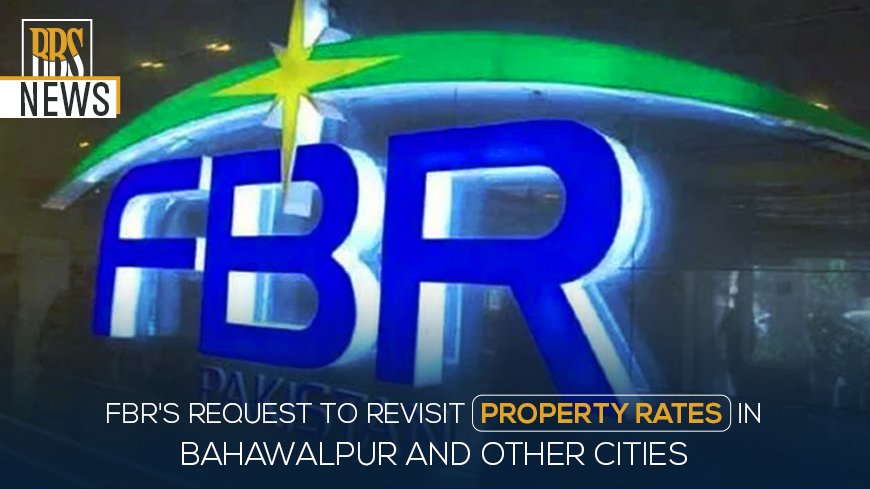 According to news released on September 21, the Federal Tax Ombudsman (FTO) has completed its inquiry and provided suggestions to the Federal Board of Revenue (FBR) concerning the real estate industry in the Bahawalpur region of Pakistan.
The FTO initiated four independent investigations examining the appraisal of real estate in different locations, such as Bahawalpur, Bahawalnagar, Lodhran, and Rahim Yar Khan.
PRRO Initiative
The inquiries uncovered specific inadequacies in appraising properties belonging to diverse categories, including agricultural land, private housing developments, commercial plots/buildings, and farmhouses.
Currently, tax authorities are conducting the assessment of immovable property.
Read: FBR Announces Crackdown On Tax Evaders In Pakistan
The Pakistan Raises Revenue Projects (PRRO) initiative oversees the component in collaboration with the World Bank. The aim is to formulate a consistent valuation table for immovable properties, and this endeavor is continually reviewed at regular intervals by the respective Regional Tax Offices (RTOs).
RTO Bahawalpur
On August 1, 2022, the FBR implemented SRO1269(I)/2022, following advice from RTO Bahawalpur and discussions with pertinent District Revenue Authorities. The objective was to synchronize the valuation tables with the existing market rates.
However, nonetheless, District Revenue Authorities observed limitations in adjusting property valuations beyond a certain percentage in specific cases due to restrictions imposed by the Punjab Revenue Board.
Read: FBR Announces Relief From Taxation On The Transfer Of Immovable Property To Overseas Pakistanis
In light of these discoveries, the FTO has advised RTO Bahawalpur to maintain a diligent watch on the ongoing market rates within the real estate sector. Consequently, the suggestion is that they regularly reassess the suggested rates for immovable properties to ensure their alignment with the present market dynamics.
Additionally, the FBR Policy wing (IR) should promptly notify of any additions and amendments proposed by RTO Bahawalpur to address these issues effectively.
For more updates visit RBS official website.