September 14, 2023
Posted by:

Muhammad Shehzad

Category:

RBS News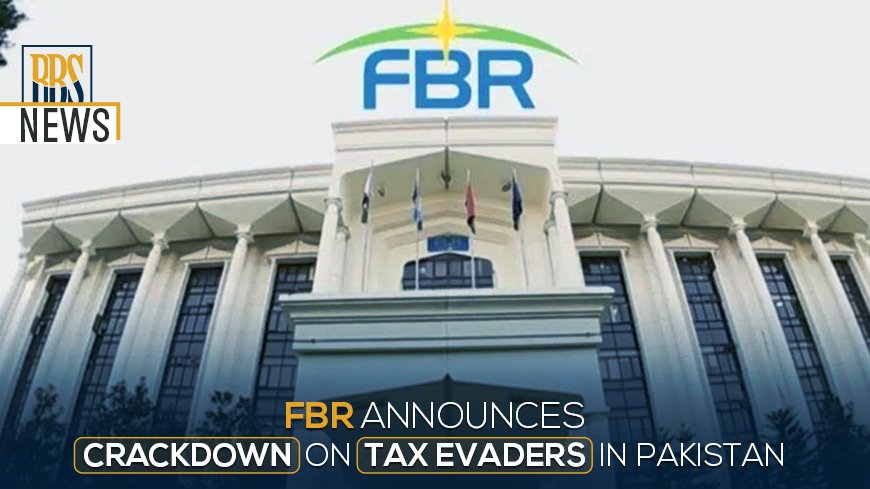 News Announcement
According to the news reported on September 11, the Federal Board of Revenue (FBR)  announces a crackdown on tax evaders to improve tax collection, reduce tax evasion, and bring tax evaders to court in Pakistan.
Watershed Moment
As per the source, this effort, which has called a watershed moment in the country's desire for budgetary discipline. Basically, it has a specific focus: locating all of the people who have been guilty in cases and have exhausted all available legal avenues.
Read: FBR Announces Relief From Taxation On The Transfer Of Immovable Property To Overseas Pakistanis
Media Reports
Media reports suggest that the FBR has gotten the green light from all legal forums, providing the motivation for this proactive approach. Additionally, the FBR has recently issued uncompromising directives to its field offices. It also points to the expedited recovery of taxes from deemed tax evaders.
FBR Actions
FBR informs individuals who entangles in the operation that they must submit the proper documentation within one week. After receiving a tax notice, as failure to comply may trigger swift and severe legal actions against them. Moreover, in cases where violations prevail, the FBR may exercise the right of property auctions as a means of compelling the payment of unpaid taxes.
Read: FBR Plans To Launch An Online Service To Grant Exemptions And Collect 1% Tax On Immovable Property
Conclusion
The FBR announces a crackdown on tax evaders in Pakistan marks a significant step towards improving the country's fiscal health and promoting tax compliance. This proactive approach is essential for the equitable distribution of the tax burden, strengthening the national economy. It also ensures that public funds are available for basic services and development projects. Furthermore, as Pakistan continues to work towards financial stability and economic growth, this crackdown serves as a crucial part of that journey.
For further updates check out RBS Real Estate and Builder's official website.