November 3, 2023
Posted by:

Muhammad Afzaal

Category:

RBS News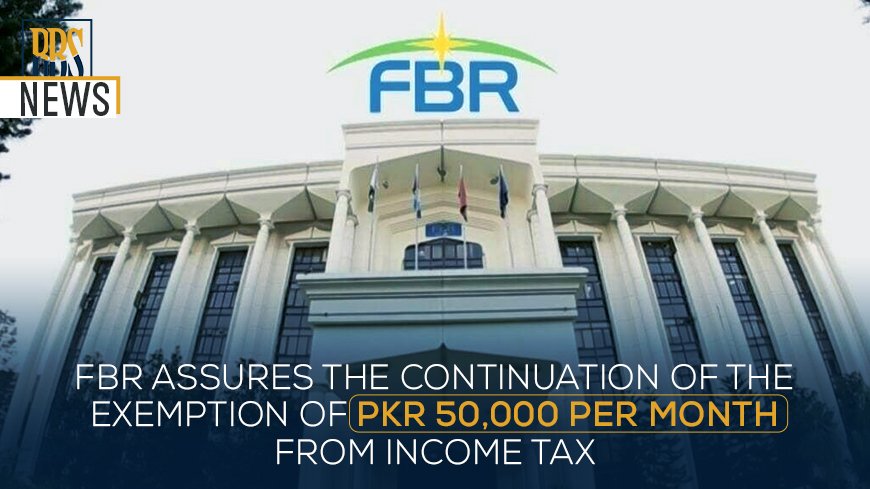 The Federal Board of Revenue (FBR) officials have rejected reports regarding discontinuing income tax exemptions for individuals earning a monthly income of PKR 50,000, as reported on October 30.
The board has provided reassurance that these exemptions will continue to be in place. They have underscored that the FBR presently engaged the income tax in discussions with the International Monetary Fund (IMF). They wish to clarify that the inclusion of new taxes and reevaluation of taxes for low-income individuals will not part of these ongoing negotiations.
Read: FBR Has Established Special Teams To Streamline PRAL Operations
FBR authorities have clarified that the tax exemption for individuals earning a monthly PKR 50,000 will remain intact. There are no plans to revoke the exemption for those earning PKR 600,000 annually. They emphasized that there are no ongoing discussions or proposals to eliminate this tax exemption. The World Bank (WB) has not recommended reducing the existing threshold of PKR 600,000.
Furthermore, the officials highlighted that the imposition of taxes on income from the agricultural sector is under the jurisdiction of provincial governments and falls outside the purview of the FBR.
SBP Announces Key Policy Decision
Earlier today, the State Bank of Pakistan (SBP) announced its decision to maintain the key policy rate at 22% during the latest Monetary Policy Committee (MPC) meeting. This decision was made after considering an IMF review and various economic factors that influenced the decision.
The SBP issued a press statement in which the Monetary Policy Committee (MPC) acknowledged the rise in headline inflation in September 2023, as previously foreseen. Nonetheless, the central bank foresees a decline in inflation for October. It anticipates a continued downward trajectory, especially in the latter part of the fiscal year.
Read: State Bank Of Pakistan Surpasses Initial Target In T-Bill Auction
In a connected development, Interim Finance Minister Dr. Shamshad Akhtar disclosed that the FBR has surpassed the income tax collection target. It established by the IMF for the initial quarter of the current fiscal year.
For more updates check out RBS.