June 12, 2023
Posted by:

Muhammad Shehzad

Category:

RBS News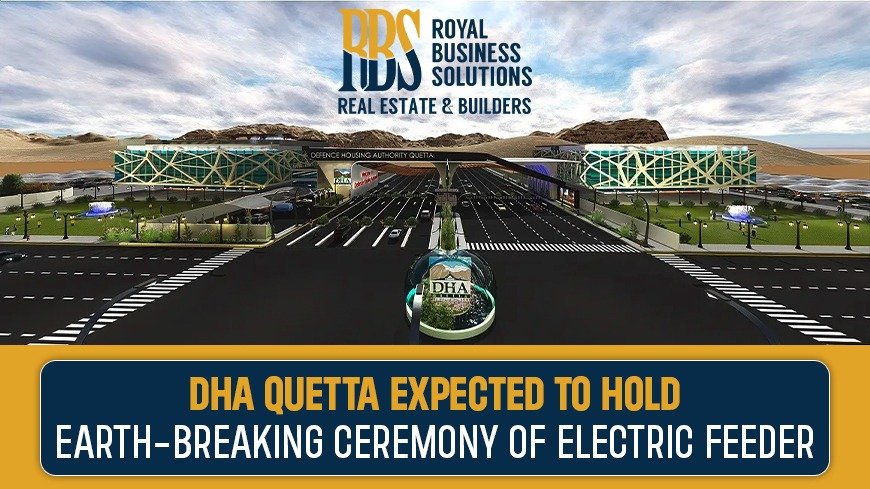 The Defence Housing Authority (DHA) Quetta has announced the organization of an earth-breaking ceremony for an electric feeder in the housing community. On June 8, this update was published via a post on the authority's official Facebook page.
The Significance of the Electric Feeder Project by DHA Quetta
The Electric Feeder project holds immense importance for DHA Quetta and its residents. The installation of a dedicated electric feeder will ensure a consistent power supply. This will eliminate the issues of load shedding and voltage fluctuations. This major infrastructure upgrade promises to enhance the quality of life for residents. It will also attract new investors, and contribute to the overall growth and development of DHA Quetta.
Improved Living Standards and Convenience
With the establishment of the Electric Feeder, residents of the society can look forward to an improved lifestyle and enhanced convenience. Uninterrupted power supply is crucial for various aspects of daily life, including residential, commercial, and recreational activities. Hence the availability of reliable electricity will support businesses, educational institutions, healthcare facilities, and recreational amenities within the community. This will create a more comfortable and vibrant living environment.
Moreover if you are looking for a society in Lahore with the highest standards of living, do check out the revolutionary Lahore Smart City.
Environmental Benefits and Sustainability
The introduction of the Electric Feeder aligns with DHA Quetta's commitment to sustainability and environmental stewardship. The project aims to reduce reliance on traditional energy sources, such as generators, and promote the use of cleaner and greener electricity. Through reducing carbon emissions and noise pollution, this initiative will contribute to a healthier and more eco-friendly community.
Read: DHA Quetta Constructing 'Designer's Signature Houses
To further stay informed about the latest developments regarding 'DHA Quetta expected to hold Earth-Breaking Ceremony of Electric Feeder', we encourage you to stay connected with Royal Business Solutions, your trusted source for timely updates and valuable insights.