March 7, 2023
Posted by:

Muhammad Shehzad

Category:

RBS News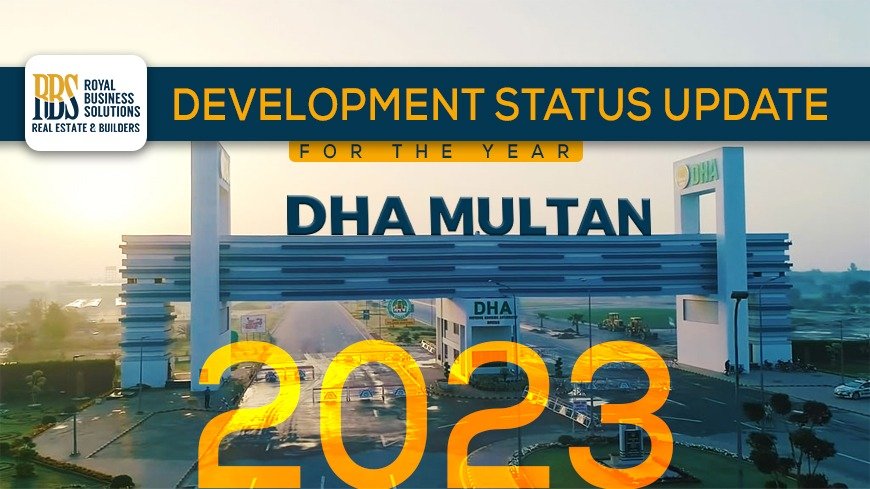 The housing complex of DHA Multan has released the development update schedule for 2023, according to the most recent real estate news. Further, the calendar shows every significant and small development that will occur in 2023. The news of the 'DHA Multan Development Status Update for the Year 2023' is a really good progress update for the residents.
Experience Modern Living in a Dynamic Community: DHA Multan's Enhanced Operations for Tomorrow
DHA Multan updates their operations for future growth. DHA Multan is a vibrant, expanding community that provides its inhabitants with a wealth of contemporary amenities and features. Moreover, each of the several blocks that make up the development has its unique character and features.
Discover the Complete Lifestyle: Luxurious Homes, Parks, Education, and Entertainment at DHA Multan
The majority of the blocks have already been developed, and the owners have been given possession. Further, beautiful and luxurious residences, green parks, commercial structures, healthcare areas, and educational institutions are all included in the complex's master design. Moreover, several parks are accessible to the general public for recreation. Also, the administration just opened a luxury cinema to provide residents with recreational options.
For profitable business in real estate, you can visit Capital Smart City Islamabad.
Elevate Your Future: Exceptional Education at the Heart of DHA Multan Community
Education is one of the most crucial components of every residential development, and DHA Multan is no exception. Further, the community is home to a variety of excellent educational facilities, including the Roots Millennium School, one of the most prestigious schools in the area.
Empowering Life with Sustainable Energy: DHA Multan's Grid Station for a Brighter Tomorrow
Moreover, with its grid station, DHA Multan is well-equipped to satisfy the energy demands of its people, assuring a steady and consistent power supply. Further, for individuals seeking a contemporary and environmentally friendly way of life in southern Punjab, DHA Multan is a fantastic option because of all of these aspects.
For further updates on the 'DHA Multan Development Status Update for the Year 2023' stay tuned to RBS.