March 29, 2023
Posted by:

Muhammad Shehzad

Category:

RBS News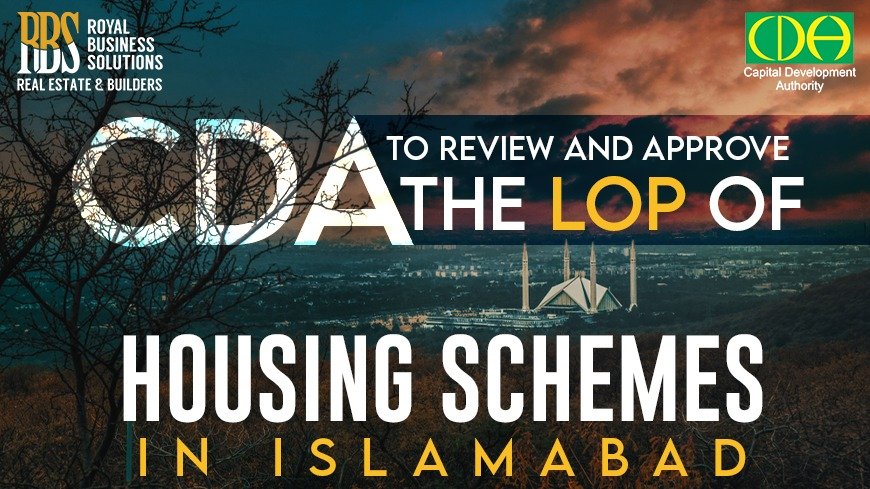 The Capital Development Authority (CDA) is set to review and approve housing scheme layout plans (LOPs).  This is a positive step towards regulating the housing sector and ensuring compliance with city building codes and regulations. The CDA's decision of 'CDA to review and approve the LOP of housing schemes in Islamabad' is a significant milestone for Islamabad's real estate market.
Legal housing for a safer future: CDA's crackdown on illegal constructions in Islamabad
There will be improvements in the safety and standard of the housing projects by ensuring the construction of all new developments under the city's construction laws and regulations. Further, this CDA program stops the development of unauthorized and illegal housing projects in the city. This would assist in addressing the issue of illegal housing developments. Such issues have grown to be a significant concern in Islamabad over time.
Further, the Chairman Secretariat informed CDA in a letter that the CDA Board will ultimately decide whether to approve the revised LOPs. Thus, Planning Wing needs to present the approvals to the CDA Board for final approval and any required changes.
For a facilitated and luxurious lifestyle, you can check Nova City Islamabad. 
Revitalizing Islamabad's housing landscape by approved schemes and regulated structures
Residents of Islamabad can look forward to improved housing quality and greater safety and security, as the CDA reviews and approval of housing scheme layout plans. This initiative of CDA will help curb illegal and unauthorized schemes. Moreover, this crucial step will benefit the community as a whole. This step will also ensure that all new developments adhere to the city's building standards and regulations.
Moreover, CDA found that some housing projects obtained authority-approved LOPs and sold plots to customers without first getting the No Objection Certificate (NOC). Additionally, some developers sold the property plots of various housing societies designated for amenities. The amenities included are parks, open spaces, mosques, and other such sites.
Stay tuned to RBS for further updates on 'CDA to review and approve the LOP of housing schemes in Islamabad'.