February 24, 2023
Posted by:

Muhammad Shehzad

Category:

RBS News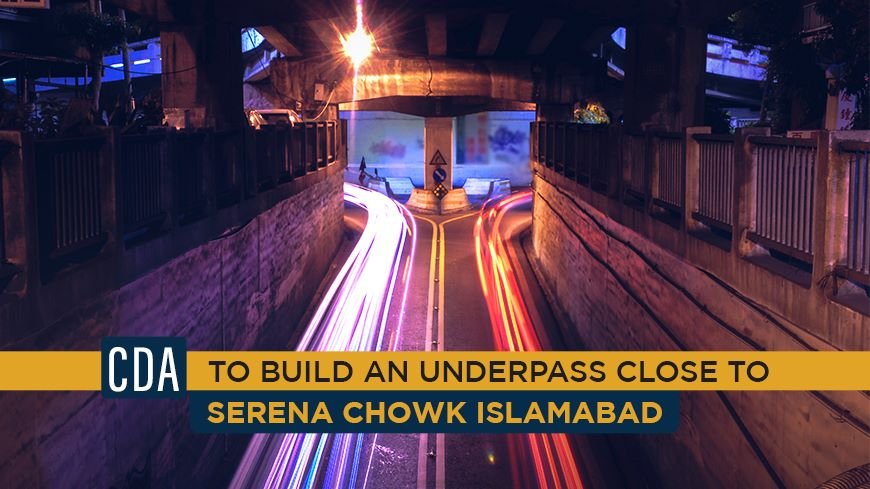 According to a news source on February 22, the Capital Development Authority (CDA) has planned to expand Srinagar Highway close to Serena Chowk and build a single-barrel underpass. For this purpose, there is planning regarding 'CDA to build an underpass close to Serena Chowk Islamabad.
Upgrading Sector I-11 National Bus Terminal and the Srinagar Highway
According to the specifications, a consultant will create a feasibility study and design for expanding Srinagar Highway, beginning at the 7th Avenue Interchange and ending at Serena Chowk. Moreover, it was discovered that the underpass is being built to ensure efficient traffic movement. Further, CDA also gave approval for hiring a consultant to perform a feasibility study for the Sector I-11 National Bus Terminal
Revolutionizing City Parking: Six Modern Plazas Coming Soon to commercial areas
The authority also intends to build six parking plazas by June to provide modernized parking facilities in the city's most crowded commercial areas, according to the news source.
Parking Plazas: More than Just Parking – Shopping, Dining, and Entertainment in One Convenient Location
To attract people, each parking plaza will have a small shopping area, a food court, and a movie theatre. Moreover, each parking plaza will have 5 to 8 floors to accommodate the most parking spaces possible. Further, parking plaza rooftops will be set up for gardening to enhance the environment.
To have a luxury living experience, you can explore Capital Smart City Status.
Park with ease in Islamabad – Our sustainable solutions address the city's growing parking needs for a model future
According to a representative,
We try to address Islamabad's growing parking issues and are completely aware of them. Moreover, we want some sustainable solutions to the issues affecting the citizens and businesspeople of the capital city.
Further, Islamabad is being transformed into a national model city in every way possible. There are currently initiatives underway to create parking spaces in commercial and market areas.
For further updates on 'CDA to build an underpass close to Serena Chowk Islamabad' stay tuned to RBS.