March 30, 2023
Posted by:

Muhammad Shehzad

Category:

RBS News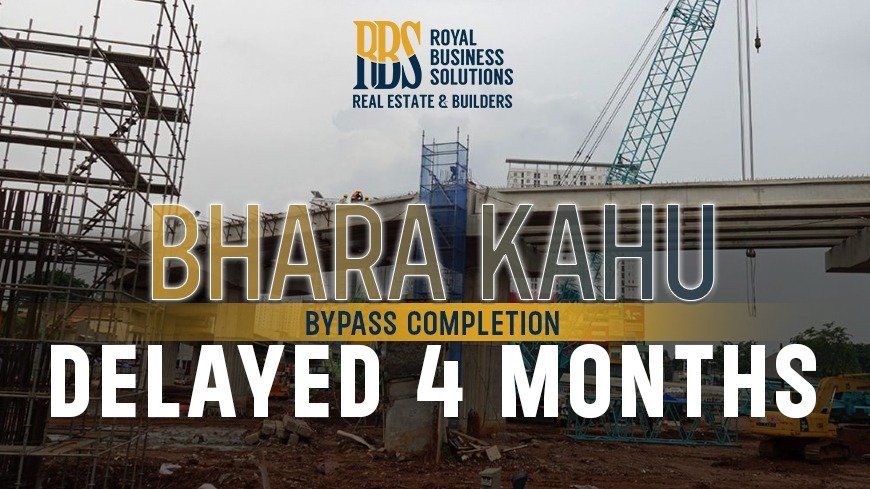 The Bhara Kahu Bypass project is experiencing another delay according to recent news. The project may take an additional 4 months due to incidents such as deletions and back-to-back issues at the site. These setbacks have resulted in a loss of interest from stakeholders. Further, we should remain optimistic despite the news 'Bhara Kahu Bypass Completion Delayed 4 months' regarding the Bara Kahu Bypass.
Bhara Kahu Bypass project faces completion setbacks
According to reports, the Capital Development Authority (CDA) and National Logistics Cell (NLC) contractors were collaborating to complete the Bhara Kahu Bypass Project by the end of March 2023 within the given timeframe. However, despite the project's due date set by PM Shehbaz Sharif, it is noted that the speed of the construction has slowed. If the speed will not increase, the completion of the bypass will take another four months.
You can invest in Nova City Islamabad for a profitable business in real estate.
Rain causes delays, but officials confident of completing transom construction by end of Ramadan
Rain has slowed down work at the Bhara Kahu Bypass Project, leading officials from CDA's engineering wing to report delays in the pouring of the transom. However, they remain optimistic that they will complete the construction of the transom by the end of Ramadan.
Bypass Project: Quality over Speed
Regardless of project duration, the CDA official assured reporters that the civic organization will never compromise on quality. Moreover, he said that the project is a multi-billion dollar undertaking and that no pressure will be put on it for early completion and it is mandatory to finish it according to international engineering standards. Further, he added that the public was the target audience for the project. So, there is a need to complete it in compliance with international engineering standards.
For further updates on the 'Bhara Kahu Bypass completion delayed 4 months' keep visiting RBS.