May 29, 2023
Posted by:

Muhammad Shehzad

Category:

RBS News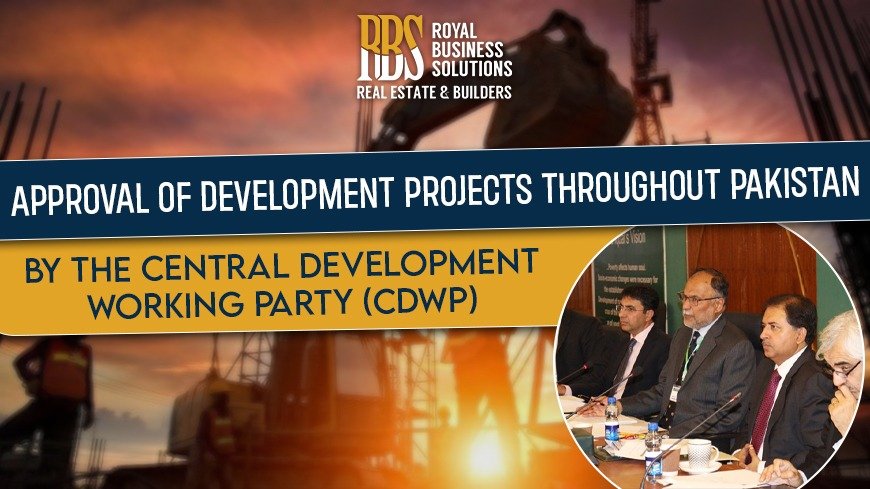 According to the latest updates, there was approval of development projects throughout Pakistan by the Central Development Working Party (CDWP) in a meeting. A total of 15 development projects worth PKR 249.21 billion have been authorized by Pakistan's Central Development Working Party (CDWP).
Driving development: Minister Iqbal's key role in approvals
Ahsan Iqbal was also present in the meeting. He holds the position of Federal Minister for Planning, Development, and Special Initiatives. Further, the approved development projects included various ministries including Housing and Works, Communication, Power Division. They also included Railways, and National Health Services Regulations and Coordination. During the meeting, the participants discussed these projects in detail and officially approved them.
Furthermore, Ahsan Iqbal is a key figure in the government. He played a significant role in overseeing the progress of these projects. Moreover, the meeting served as a platform to review and coordinate the implementation of these initiatives across the respective ministries.
Lahore Smart City can be a best choice for a profitable business in real estate.
According to the facts, the CDWP has submitted Umbrella PC-1 of the Flood Protection Sector Project-III (updated), valued at PKR 194.6 billion to the Economic Committee of the National Economic Council (ECNEC) for approval. Further, the revised Sehat Sahulat Programme was valued at PKR 31.93 billion and was also sent by the meeting to the ECNEC for final approval.
Enhancing Connectivity: Transforming Roads for Seamless Travel
Following the completion of the Shimla Hill Tunnel, there is plan for the construction of a new interchange connecting Abbottabad and Sherwan Road. Total cost for this project is PKR 1.82 billion. This interchange, situated along the Hazara Motorway, aims to enhance connectivity and facilitate smooth traffic flow in the area. As part of the DI Khan Road Development Package, the Kundal Interchange (M-14) to Chashma-DI Khan Road will undergo comprehensive rehabilitation and improvement. This revised project, estimated at PKR 2.80 billion, intends to upgrade the existing infrastructure. This project also intends to ensure better transportation infrastructure for the region.
For further updates on 'Approval of development projects throughout Pakistan by the Central Development Working Party (CDWP)', keep visiting RBS.