January 10, 2023
Posted by:

Muhammad Shehzad

Category:

RBS News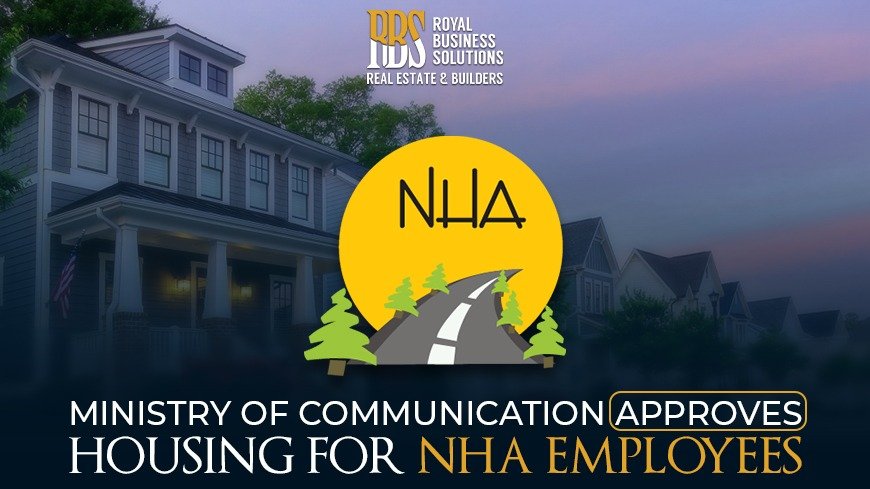 News: According to the most recent news, the Ministry of Communication has approved the construction of affordable housing for National Highways Authority employees (NHA).
On Wednesday, Molana Asad Mehmood, the federal minister for communications, gave his approval to the plan to build apartments for National Highway Authority (NHA) workers.
The primary goal of this initiative is to offer several housing options to NHA employees at reasonable prices. According to records, M-1 and M-2 motorways are near the development of this residential project.
The Federal Minister additionally authorized the construction of 2 additional link roads (loops) at the M-1 and M-2 Motorway Interchanges in addition to housing for NHA employees. These loops would improve access to the airport in Islamabad as well as nearby places like Lahore and Peshawar.
Read about Hawks Melbourne City Rawalpindi for luxurious facilities at affordable rates.
The foundation of cost-effective housing for NHA staff will place this month, according to the officials. The construction will start soon after. The federal minister stressed the early completion of this project. So that homes can allocate to workers and their families. This apartment building will provide various-sized units with all the necessary amenities. This project will build on 121 Kanals of National Highway Authority-owned properties close to the M-1 and M-2 Motorways.
It is also important to mention that the National Highway Foundation (NHF) has already started a housing program to offer cheap lots and houses to active and retired NHA personnel. This housing society is being developed, and it is in Zone 5 of Islamabad.
To receive more timely news like this, stay in contact with RBS Real Estate and Builders. Additionally, we work with several housing societies! For plot sales and purchases, get in touch with us!