June 14, 2023
Posted by:

Muhammad Shehzad

Category:

Blogs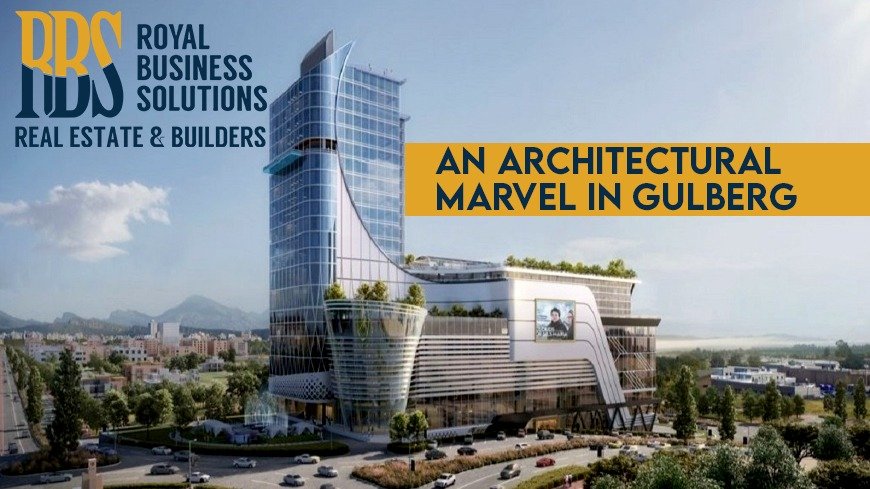 Introduction to Magnus Mall
Welcome to the world of Magnus Mall, where we present an extraordinary architectural marvel that will reshape the shopping landscape in Gulberg.
Step into a realm where design, convenience, and a myriad of experiences come together to create a truly remarkable destination. In this blog post, we will take you on a captivating journey through the architectural brilliance of Magnus Mall. We will explore its prime location advantage, and unravel the diverse range of experiences it offers to visitors.
If you are looking to invest in Gulberg Greens that houses this modern and revolutionary mall but don't know the privileges you get, make sure to read: What Are The Privileges Of Living In Gulberg Green Islamabad?
Magnus Mall: A Visual Symphony of Design
Prepare to be mesmerized by the architectural brilliance of Magnus Mall. From the moment you set eyes on its majestic structure, you'll be captivated by its sheer grandeur and attention to detail. The stunning facade showcases a harmonious blend of contemporary aesthetics and cutting-edge design elements. The innovative use of glass panels, sleek lines, and captivating geometric patterns exudes an air of sophistication. This makes the mall a true architectural masterpiece that seamlessly integrates with its surroundings.
Step inside and discover a world of architectural ingenuity. To begin with, the interior of Magnus Mall is an awe-inspiring space that immediately captures the attention. Firstly, a soaring atrium bathes the mall in abundant natural light, infusing the entire space with a warm and inviting ambiance. Additionally, the interior design of Magnus Mall reflects a perfect balance between functionality and aesthetics. The combination of open spaces, elegant finishes, and thoughtfully placed greenery creates a harmonious environment that evokes a sense of tranquility amidst the bustling atmosphere. Moreover, every corner of Magnus Mall has been meticulously crafted to provide visitors with a visually captivating experience.
Prime Location Advantage: A Gateway to Convenience
Situated in the heart of Gulberg, this mall enjoys a prime location that offers unparalleled convenience to its patrons. Nestled amidst a vibrant and thriving neighborhood, the mall serves as a gateway to a world of convenience and accessibility. Its strategic placement provides easy access from major roadways, ensuring a seamless journey for visitors coming from various parts of the city.
The central location of this mall also makes it a natural hub for residents, professionals, and students alike. With residential areas, commercial centers, and educational institutions in close proximity, the mall becomes a focal point where people can converge, shop, and socialize. This prime location advantage guarantees a steady flow of foot traffic, creating a dynamic and lively atmosphere within the mall.
Unparalleled Shopping Experience: A Retail Paradise
Magnus Mall sets a new standard for retail excellence, offering a shopping experience that is second to none. Let's explore the diverse array of features that make it a true retail paradise:
Extensive Retail Outlets
Prepare to be spoilt for choice at Magnus Mall. With a carefully curated selection of local and international brands, the mall caters to every shopper's taste and preference. From high-end fashion to electronics, home decor to accessories, the expansive range of retail outlets ensures that visitors can find exactly what they're looking for.
Cutting-edge Technology Integration
Magnus Mall embraces the digital era, leveraging advanced technologies to enhance the shopping experience. Firstly, interactive digital displays are strategically placed throughout the mall. This enables visitors to engage with virtual catalogs and view product details. Moreover, mobile applications provide convenience and accessibility. This allows shoppers to navigate the mall effortlessly and make purchases from their mobile devices. Additionally, personalized recommendations based on individual preferences and purchase history ensure tailored product suggestions. With the seamless integration of these smart technologies, Magnus Mall brings the future of shopping to the present, revolutionizing the way customers interact with retail spaces.
Gastronomic Delights in Magnus Mall
Indulge your taste buds at Magnus Mall's diverse range of dining options. From upscale restaurants offering gourmet cuisines to cozy cafes perfect for a quick coffee break, the mall caters to every culinary desire. Whether you crave local delicacies or international flavors, the dining establishments within Magnus Mall provide a delightful gastronomic journey.
Entertainment and Recreational Delights
Moreover, Magnus Mall goes beyond shopping to offer a world of entertainment and recreation. State-of-the-art cinemas equipped with the latest audiovisual technologies promise an immersive movie experience. Additionally gaming zones, indoor playgrounds, and recreational areas provide entertainment for visitors of all ages. From catching the latest blockbuster to spending quality time with family, Magnus Mall ensures that there is never a dull moment.
Community Spaces and Events in Magnus Mall
This mall is more than just a shopping destination; it serves as a vibrant community hub. Thoughtfully designed communal spaces offer opportunities for social interaction, relaxation, and gathering. The mall also hosts a variety of events, from fashion shows to live performances, creating a lively and engaging atmosphere that keeps visitors coming back for more.
Conclusion
Magnus Mall is not just a shopping center. Rather, it is a destination that captivates visitors with its architectural brilliance, prime location advantage, and unparalleled shopping experiences. Furthermore, as you embark on your journey through the mall's striking design, you'll have the opportunity to revel in the convenience of its central location. By immersing yourself in a world of retail, dining, and entertainment delights, you will truly grasp the transformative potential of this masterpiece in redefining the shopping experience in Gulberg green islamabad.
So, get ready to embark on a remarkable journey where architectural magnificence seamlessly merges with retail excellence.
In order to stay informed regarding 'Magnus Mall: An Architectural Marvel Redefining Shopping Experience in Gulberg', we encourage you to stay connected with Royal Business Solutions, your trusted source for timely updates and valuable insights.