June 20, 2023
Posted by:

Muhammad Shehzad

Category:

RBS News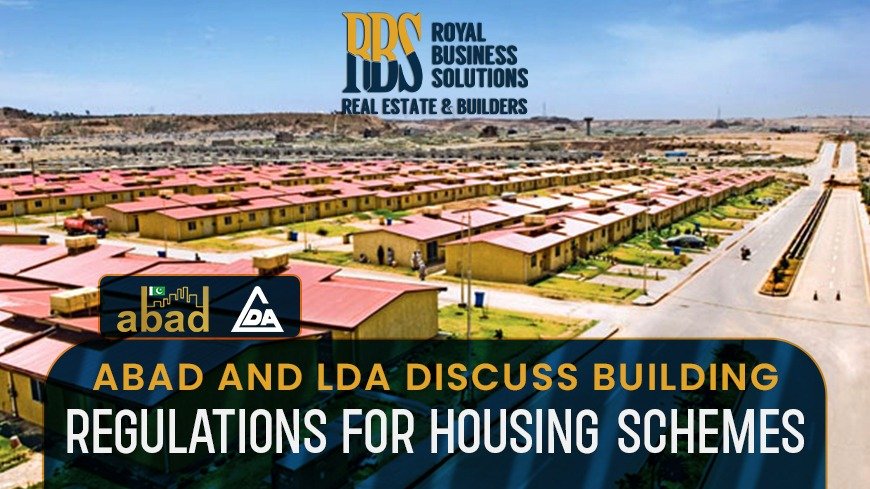 The Association of Builders and Developers (ABAD) recently held a meeting with Muhammad Ali Randhawa, who serves as the Director General of the Lahore Development Authority (LDA) as well as the Lahore Commissioner. The purpose of the meeting was to discuss the building and zoning regulations of the LDA and private housing schemes, as reported in a leading newspaper on June 17.
ABAD Presenting Suggestions for Enhanced Building Rules
During the meeting, a delegation from Association of Builders and Developers presented a range of suggestions. ABAD presented these suggestions to enhance and streamline the building rules for LDA housing schemes.
The main focus was on creating a user-friendly environment that benefits both the real estate sector and the citizens. The delegation emphasized the interdependence of the construction sector with over 50 other industries. Furthermore, highlighting the potential for new projects in the city to generate job opportunities and stimulate the overall economic cycle.
Are you looking for a profitable society based in Lahore in which you want to invest? Then make sure to check out Lahore Smart City!
Collaboration for Aesthetic Appeal and Improved Facilities by ABAD
It was agreed that collaboration with the private sector would be crucial. This was to enhance the aesthetic appeal of the provincial capital. Recognizing the significance of this partnership, a working group was formed. The purpose of this was to collectively evaluate the proposals put forward by ABAD members. Moreover, one of the proposals discussed was the establishment of a monitoring mechanism. This was to ensure the provision of improved facilities for citizens residing in private housing societies.
Read: LDA Has Commenced Construction Of Structure Plan Road
Refining Building Rules and Creating an Enabling Environment
In response to the discussions, the Commissioner of Lahore expressed a commitment to refine the building rules for LDA housing schemes. These were to be based on the experiences shared by the private sector. The objective is to create an enabling environment that supports the interests of businesspersons and citizens alike. This proactive approach reflects the recognition of the need for continuous improvement and responsiveness to the evolving needs of the real estate sector and the community.
The collaboration between ABAD and the LDA signifies a significant step towards developing a more efficient and harmonious regulatory framework that aligns with the interests of both the real estate industry and the residents of Lahore. This joint effort sets the stage for positive change and sustainable growth in the construction and housing sectors of the city.
Moreover, to stay informed about the latest developments regarding 'Improving Building and Zoning Regulations: ABAD Meets with LDA Director General', we encourage you to stay connected with Royal Business Solutions, your trusted source for timely updates and valuable insights.